Advanced Negotiation Course in English
This is a 2-day workshop from practicing negotiators to help business professionals make better deals in English. There will be a strong focus on developing EQ as an influence tool and practice will be built on the participants' real-life negotiation scenarios. The course is 100% in English and at least an upper-intermediate level is required to participate.

GOALS
Achieve more beneficial deals and agreements
Make thought-through and adequate decisions
Make fewer concessions and compromises in any negotiations
Spend fewer resources on negotiations
Learn to better verbalize your intentions and ideas in English
Курс "Advanced Negotiation Course in English"


TARGET AUDIENCE
Entrepreneurs, managers and sales people
HR specialists involved in negotiations with decision-makers
Upper-intermediate level English or higher required
CONTENTS
The basics of human nature and how people make decisions
The principles and convictions, which can help you manage your inner state and behavior in negotiations
The most advanced negotiation tools used by professional negotiators around the world.
Practical strategies to achieve realistic agreements, which will actually be fullfilled
Finding your individual negotiation style that truly suits your personality
KEY QUESTIONS
How can I manage my emotional state and behavior in a negotiation?
How can I determine who is in front of me and what their answers mean?
How can I help my counterpart quit toying around and start making sensible decisions?
How can I stop making concessions to save the relationship?
How can I see, what statements can help or hurt the negotiations and why?
How do I deal with "Yes", "No", and "Maybe"?
How do I deal with provocative statements, questions or behavior of my counterpart?
How can I avoid the power struggle if I don't want to be in it?
How can I stop worrying, relax and start making beneficial agreements?
WHAT'S POSSIBLE?
You may discover that you've had a whole set of misconceptions about an effective negotiation process. You can learn to better manage your emotional state and bring up the quality of the decisions you make. You will learn to make more beneficial deals and avoid those, which are going to harm your business.
The course utilizes innovative techniques based on the deep understanding of human consciousness mechanics, underneath the layer of national and cultural backgrounds.
Many professional negotiators consider this negotiation system the best one available today for their success and continuous development.

Благодаря курсу вы сможете
-1-
Увереннее презентовать на английском языке
Deliver powerful presentations in English
-2-
Красноречивее описывать графики и модели на английском
Describe graphs and trends professionally
-3-
Развить харизму и стать лучшим собеседником
Develop your charisma and become a greater communicator
Этот курс 100% для Вас, если:
Вы ищете работу за рубежом или в иностранной компании, а у вас даже нет резюме на английском.
Вам нужно обновить свое резюме на английском и отправить его потенциальным работодателям и партнерам.
От вас требуют прислать видео-резюме, и вы не понимаете, что теперь делать.
Вам нужно искать новых англоязычных клиентов и партнеров, но у вас нет активной страницы в LinkedIn, и вы пока не знаете, как пользоваться этим ресурсом.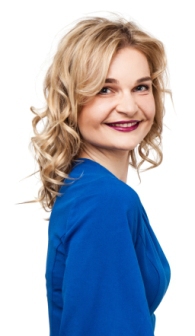 Natalia Tokar
10 years of business English training experience. Author of the course: "Public Speaking in a Foreign Language for Business".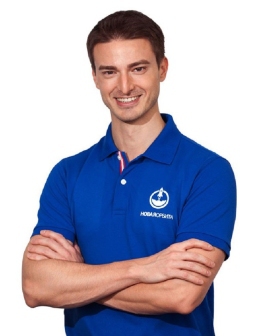 14 years of negotiation experience in Russia and the USA. Original EQ development methods for increasing personal negotiation influence.
Забронируйте своё место на тренинге
Кратко о проекте
UP SKILL ME – это проект о том, как качественно делать бизнес на языке, который не родной.
Наши тренинги — это практическое руководство по совершенствованию навыков коммуникации на английском языке между различными участниками бизнес-процессов.